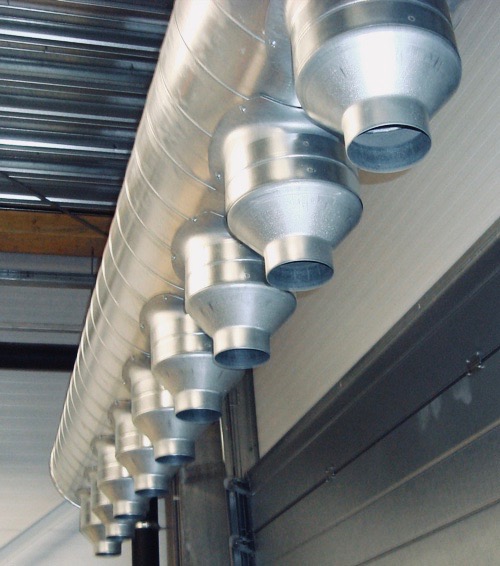 How to ensure the complete thermal treatment of a complete mixed thermal building including offices, showrooms and stock areas?
Air Execution developed all HVAC installations for the Maniet's new headquarters in Walloon Brabant.


A centralized air-conditioning system was installed with discrete duct-type units in false ceilings that provide heating and cooling with energy recovery and heat pump.


The stock areas are ventilated by double-flow systems and heated by gas and condensing unit heaters.


Air curtains are placed at the entrances with opening detection to minimize thermal losses.


Everything is regulated in such a way that the energy consumption is cut down as much as possible.
In the industrial field, Air Execution designs and installs complete solutions for your ventilation and energy recovery, heating and air-conditioning problems.