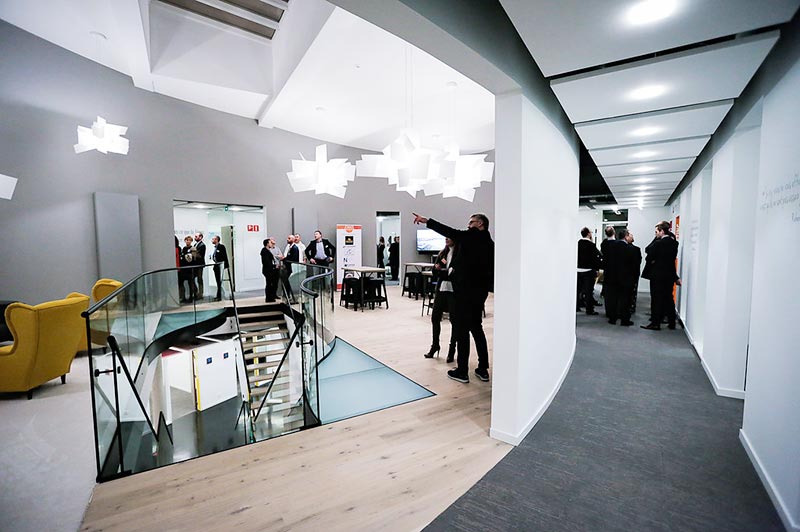 For any details about this installation, don't hesitate to contact us at : +32 (0)2 520.76.06
How to ensure the complete thermal treatment of a complete mixed thermal building including offices, showrooms and stock areas?
Air Execution developed all HVAC installations for the Maniet's new headquarters in Walloon Brabant.


A centralized air-conditioning system was installed with discrete duct-type units in false ceilings that provide heating and cooling with energy recovery and heat pump.


The stock areas are ventilated by double-flow systems and heated by gas and condensing unit heaters.


Air curtains are placed at the entrances with opening detection to minimize thermal losses.


Everything is regulated in such a way that the energy consumption is cut down as much as possible.